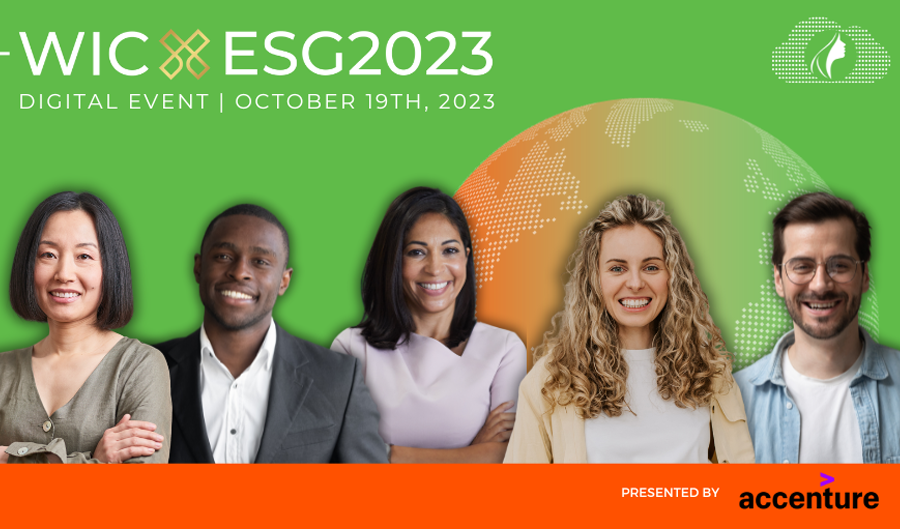 Women in Cloud, alongside Accenture, is gearing up for its annual #WICxESG 2023 digital summit, a monumental gathering converging sustainability, artificial intelligence (AI), and the brightest women minds of our generation!
What's the Buzz?
On October 19, 2023, the digital realm will light up as #WICxESG goes virtual, uniting a staggering 500+ global attendees! This transformative event brings together women leaders, innovators, and advocates to explore the powerful intersection of ESG (Environmental, Social, and Governance) leadership, AI-powered innovation, and the unlocking of community partnerships. Together, we will shape a better world for generations to come.
An experience dedicated to AI Innovation, Challenge, and Conversations
1) Announcing AI CoPilot Pitch Challenge: Witness the future as AI visionaries take center stage, showcasing next-gen copilot solutions built on powerhouse platforms like Microsoft Cloud, AWS, and Google Cloud. With cash, recognition and access on the line, this is innovation, competition, and entertainment at its best!
2) Beyond the Mainstream: Dive Deep into AI's Potential! Outdo typical platforms! Engage in riveting "Ask the Expert" sessions, insightful keynotes, and panel discussions with the crème de la crème of the industry. Expect knowledge bombs, ESG masterplans, and AI strategies that redefine conventional wisdom.
3) Women in AI Role Model Spotlights: We will spotlight pioneering AI role models who are shaping the future of AI technology through transformative change.
4) Keynotes & Panels: Listen to thought-provoking keynotes and participate in panel discussions featuring industry pioneers and experts who will share unique insights that go beyond what mainstream platforms like ChatGPT and Google can provide.
Be Part of the Economic Access Movement!
Learn more and grab your ticket to the future now!
Read the press release here
https://womenincloud.com/wp-content/uploads/2023/09/home-ESG.png
529
900
Caroline Berrios
https://www.womenincloud.com/wp-content/uploads/2021/04/logo.png
Caroline Berrios
2023-10-05 23:35:42
2023-10-05 23:35:42
Women in Cloud Presents #WICxESG 2023: Sustainability & AI Digital Summit