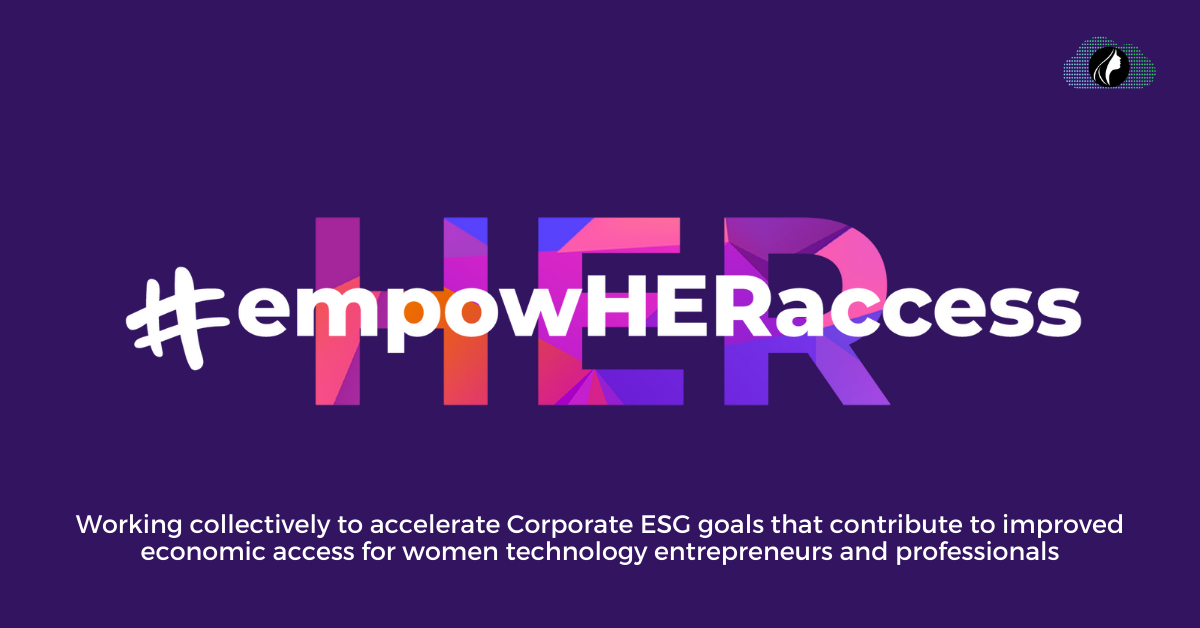 #empowHERaccess 2022
Annual digital advocacy campaign to highlight women technology leaders, entrepreneurs, and allies and their work to empower access for women in the industry while accelerating corporate ESG goals
Learn More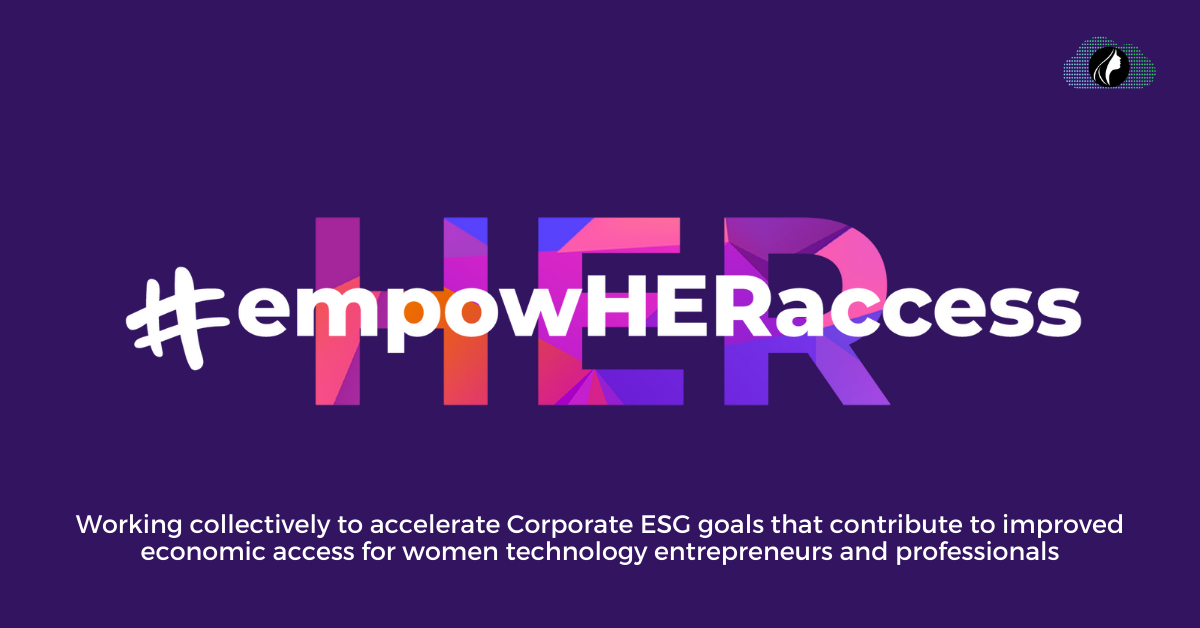 You are here:
Home
/
#empowHERaccess 2nd Annual Award Categories
#empowHERaccess Second Annual Award Categories
#empowHERaccess Awards recognize contributions to the cloud ecosystem by both organizations and individuals.
Supplier of the Year
This award celebrates companies who have managed to be accessible to female entrepreneurs during the recent epidemic and have increased their supplier ecosystem to accommodate their diverse needs.
Eligibility Criteria:
Must be a Fortune 1000 company
Awarded over $1M dollars in digital transformation projects to women tech entrepreneurs
Expanded their supplier ecosystem with diverse founders
Digital Transformation Project of the Year
This award celebrates excellence in digital transformation through cloud and AI technologies. The winning organization will be one that has delivered a highly effective transformation for a customer, such as integration of disparate systems, updating of legacy technology, migration into the cloud, or other digitization efforts that involve the utilization of cloud products or services. Both single projects or overall strategies are eligible. 
Eligibility Criteria:
Must be in business for one year with one pilot customer and developed a cloud solution with at least one woman in the C-level role with decision making power in the company
Must have implemented a digital transformation project within the last 12 months
Technology must be built on Hyperscaler platforms such as Azure, AWS, Google and/or IBM Cloud
Women in Technology Outstanding Leadership
The award recognizes outstanding contributions to the cloud industry by an individual. Our Outstanding Leader will be an industry leader whose creativity, passion, and innovation is driving the space forward—someone who embodies cloud excellence. 
This award recognizes the extraordinary contributions made by professionals who go above and beyond to help organizations succeed in the cloud.
Judges will look for examples of passion for cloud technology, vision, and tangible contributions to the industry.
Boeing, Advisor of the Year Award
This award celebrates the advisors and mentors who have continued to support women entrepreneurs during the COVID-19 pandemic by unlocking their rolodex, volunteering their time and sharing their knowledge.
Eligibility Criteria:
Nominee's supportive contributions to female founders and leaders in technology
Must be recognized as an advisor within a community, accelerator or other publicly shared organization
Investor of the Year
This award celebrates investors who continued to provide economic access to women entrepreneurs during the pandemic by investing $1M+ into women-owned or led technology businesses.
Eligibility Criteria:
Invested more than $1M in women-owned or led technology businesses
Minimum 30 percent gender lens investing methodology in place
Angel investors, VCs and private equity investors are eligible for this award
About Women in Cloud's #empowHERaccess Campaign
#empowHERaccess is an annual digital advocacy campaign by Women in Cloud to generate greater economic access awareness for women in technology. The 2021 #empowHERaccess campaign will bring together a number of facets to better understand the Global Crisis the pandemic has created for women entrepreneurs, and celebrate the many stories of pivots and perseverance.
SUBSCRIBE TO OUR NEWSLETTER