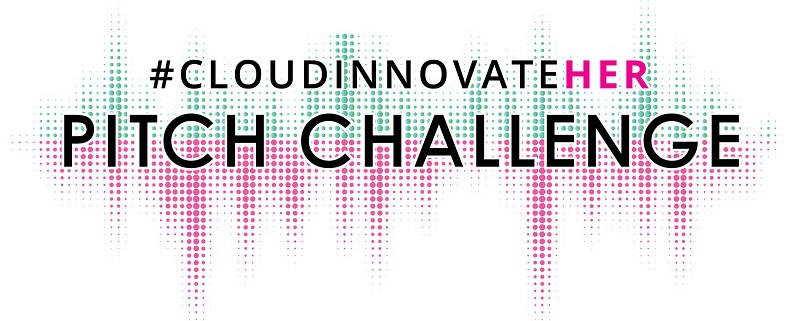 Women in Cloud is announcing the following finalists for the #CloudInnovateHERxDigital Pitch Challenge, and we are proud to present their solutions
Special congratulations to our 11 finalists that will be pitching their solutions on May 1.
With this pitch challenge, we wanted to go one step forward and give our audience a chance to choose their best solution among the lot. We are very happy to announce that, among the above finalists, the audience will get to vote for a solution they believe is revolutionary during the #CloudInnovateHERxDigital Pitch Challenge on 1 May, 2020. Click here to register to attend and have your chance to vote! The popular category winner is in for exciting rewards such as $1,000 in Azure Credits, an invitation to join UN Delegation, two complimentary tickets to WiC Annual Summit, and access to travel discounts up to 65% off.

The #CloudInnovateHER Pitch Challenge which was designed to help women tech entrepreneurs across global markets develop, showcase and win enterprise customers. This competition was designed to provide economic access and industry visibility to women tech entrepreneurs while also giving them an opportunity to present technologies that create a sustainable impact in today's world.

The digital pitch challenge event will kick off with a special keynote by Giovanna Mingarelli, CEO & Co-Founder of M&C Consulting on "Navigating Market Opportunities in the Midst of COVID-19". Following that, our distinguished panel of judges will listen to each 2 minute pitch and ask questions to learn more about each solution before voting for the overall winner.
Our virtual pitch challenge is breaking the geographical barrier during the Covid-19 era while incorporating new-age technology like AirMeet. AirMeet is designed with a focus on large events to be hosted online with a special focus on community networking capabilities at small "roundtables" and a "backstage" experience. The event is supported by International Association of Microsoft Channel Partners, M12 – Microsoft's Venture Fund, EQUALS Global Partnership, Founders LIVE, Verbinden, Alley, New Tech Northwest, AirMeet, Speaker Engage, Headstart Network, and Meylah. This is a chance to win $5,000 in cash and cloud credits, along with invitations to be a part of the United Nations delegation and much more. 
This pitch challenge gives opportunities for women around the world to showcase their cloud solutions to industry leaders and cloud experts. Women in Cloud's mission is to help bridge the access gap through this pitch challenge and help women technology entrepreneurs reach their goal and contribute to economic growth.

https://womenincloud.com/wp-content/uploads/2020/02/cloudinnovator.jpg
355
800
Chaitra Vedullapalli
https://www.womenincloud.com/wp-content/uploads/2021/04/logo.png
Chaitra Vedullapalli
2020-04-27 14:05:29
2020-04-28 14:42:36
The finalists for the #CloudInnovateHERxDigital Pitch Challenge have been chosen!