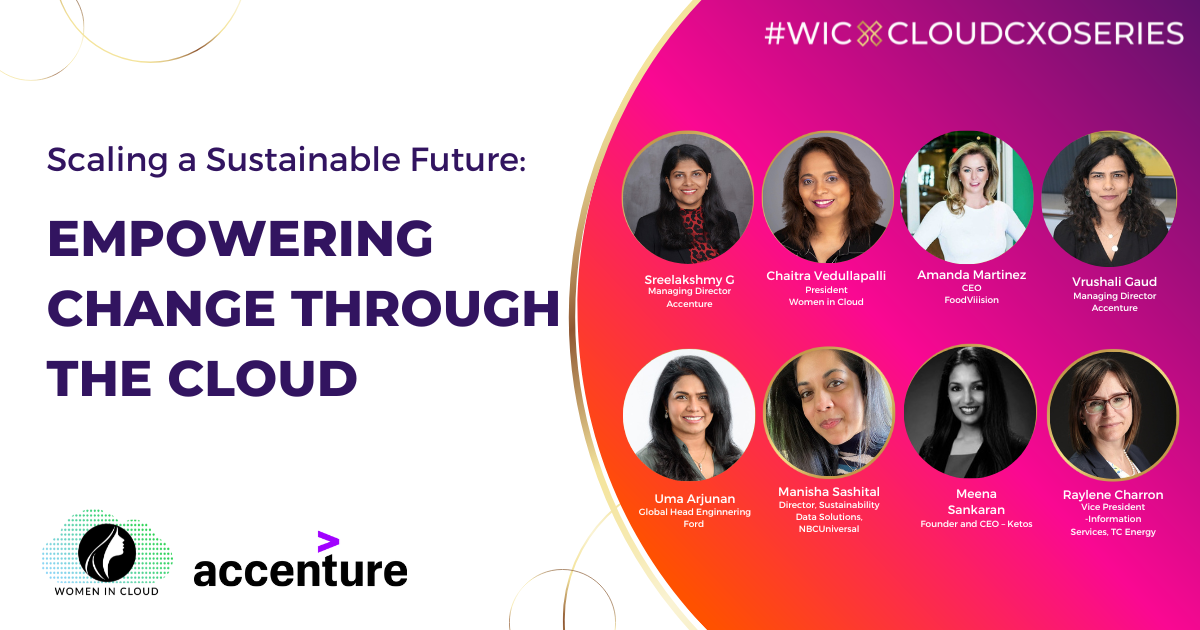 Join us for this groundbreaking Cloud CXO Summit in partnership with Accenture, as we explore the symbiotic relationship between sustainability and the Cloud. Together, we will uncover how leveraging Cloud technology can be a game-changer in driving sustainability across human, social, economic, and environmental dimensions.
📅 Date: Fri, Aug 18, 2023
⏰ Time: 10:00 AM
Discover the transformative power of the Cloud in optimizing resources, reducing carbon footprints, and fostering environmental responsibility. Be inspired by esteemed panelists, industry leaders at the forefront of innovation, who will share remarkable stories of using Cloud solutions to fuel sustainability initiatives.
 🚀 What's in it for you?
Get inspired by visionary CEOs who have led the charge in developing groundbreaking sustainability solutions.
Gain practical insights on adopting Cloud and Sustainability solutions from Accenture Leaders and Customers.
Connect and collaborate with Accenture Executives for future sustainability efforts.
Agenda
WIC & Accenture Opening Remarks – Chaitra Vedullapalli | President of Women in Cloud and Sreelakshmy G | Managing Director – Accenture
C-Level Keynote : The Ethical CEO: Balancing Sustainability with Profitability. Amanda Martinez | CEO of Viiision, EmpowHERaccess Winner Generative AI
Thought Leadership Panel: From Hype to Impact: Scaling Sustainable Cloud Strategies for Reshaping the Future of Industries – Moderator: Vrushali Gaud | Managing Director – Accenture, Panelists: Uma Arjunan | Global Head of Engineering at Ford, Manisha S. (Manish Sashital) | Director, Sustainability Data Solutions, NBCUniversal, Meena Sankaran | Founder and CEO – Ketos, Raylene Charron | Vice President – Information Services, TC Energy
Q&A : Moderated by Vrushali Gaud
Breakout Rooms: Attendee Networking
WIC closing remarks
Note: This event will be held on Zoom, a virtual event platform that fosters interactive collaborations, networking opportunities, and a great attendee experience.
🌱 Together, let's shape a world where cutting-edge technology and environmental consciousness drive innovation and ignite change.
To secure your spot, please register Here.
https://womenincloud.com/wp-content/uploads/2023/08/August18-Accenture-Speakers-7.png
630
1200
Caroline Berrios
https://www.womenincloud.com/wp-content/uploads/2021/04/logo.png
Caroline Berrios
2023-08-07 20:52:45
2023-08-10 18:48:35
Invitation to Executives and CEOs: #WICxCLOUDCXOSERIES - Scaling a Sustainable Future!